Pumpkin – I mean- Fall season is here! But is pumpkin safe to eat if you have chronic kidney disease? What about the potassium in pumpkin? Learn more about potassium in pumpkin below!
If you've been to the grocery store lately, I'm sure you've found pumpkin-flavored items in every aisle, corner, and crevice of the store. Coffee, yogurt, bread, candles, toilet paper,… (well I haven't seen the last one but it wouldn't surprise me)!
And while these types of pumpkin-spiked goodies are great, sometimes there's no beating a good pumpkin pie.
Nutrition Facts for Pumpkin
Pumpkin is a type of winter squash. It provides vitamin A and potassium. One cup cooked from fresh pumpkin provides 561 mg potassium.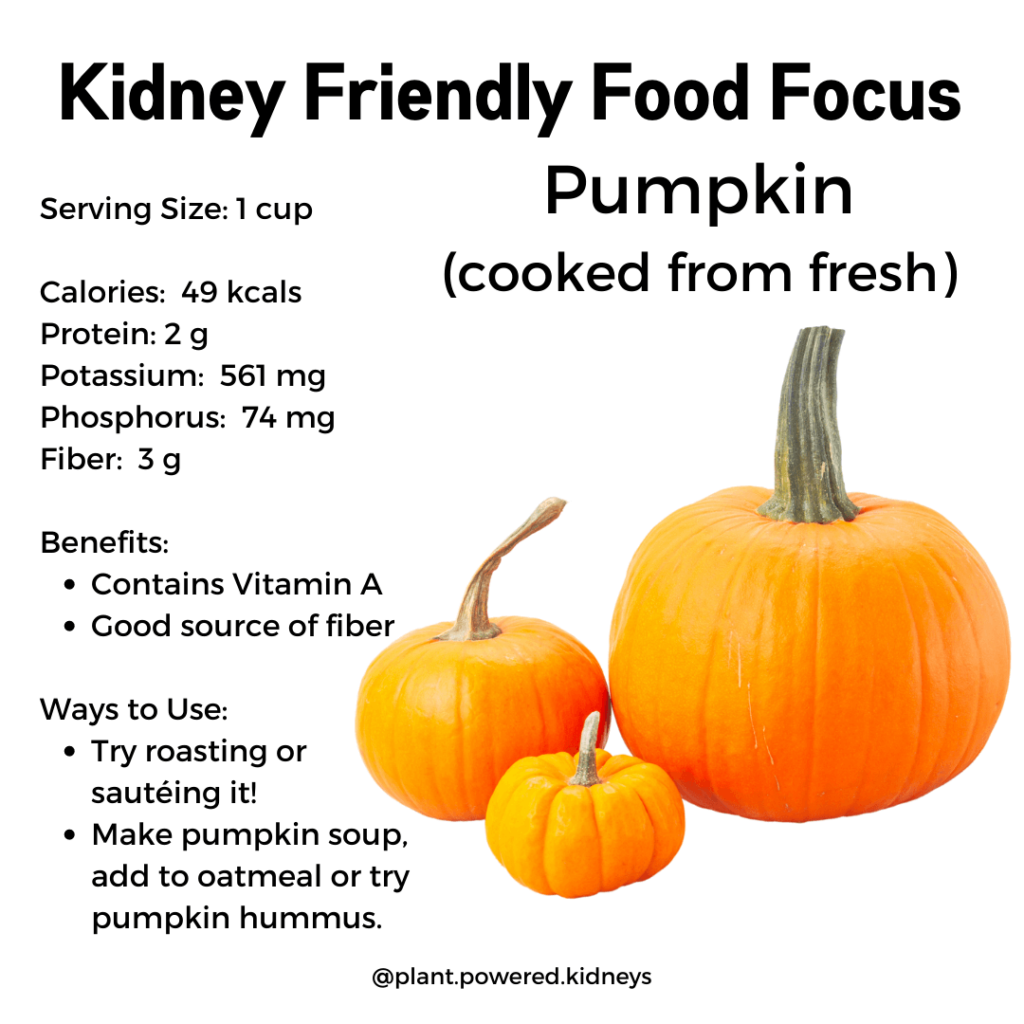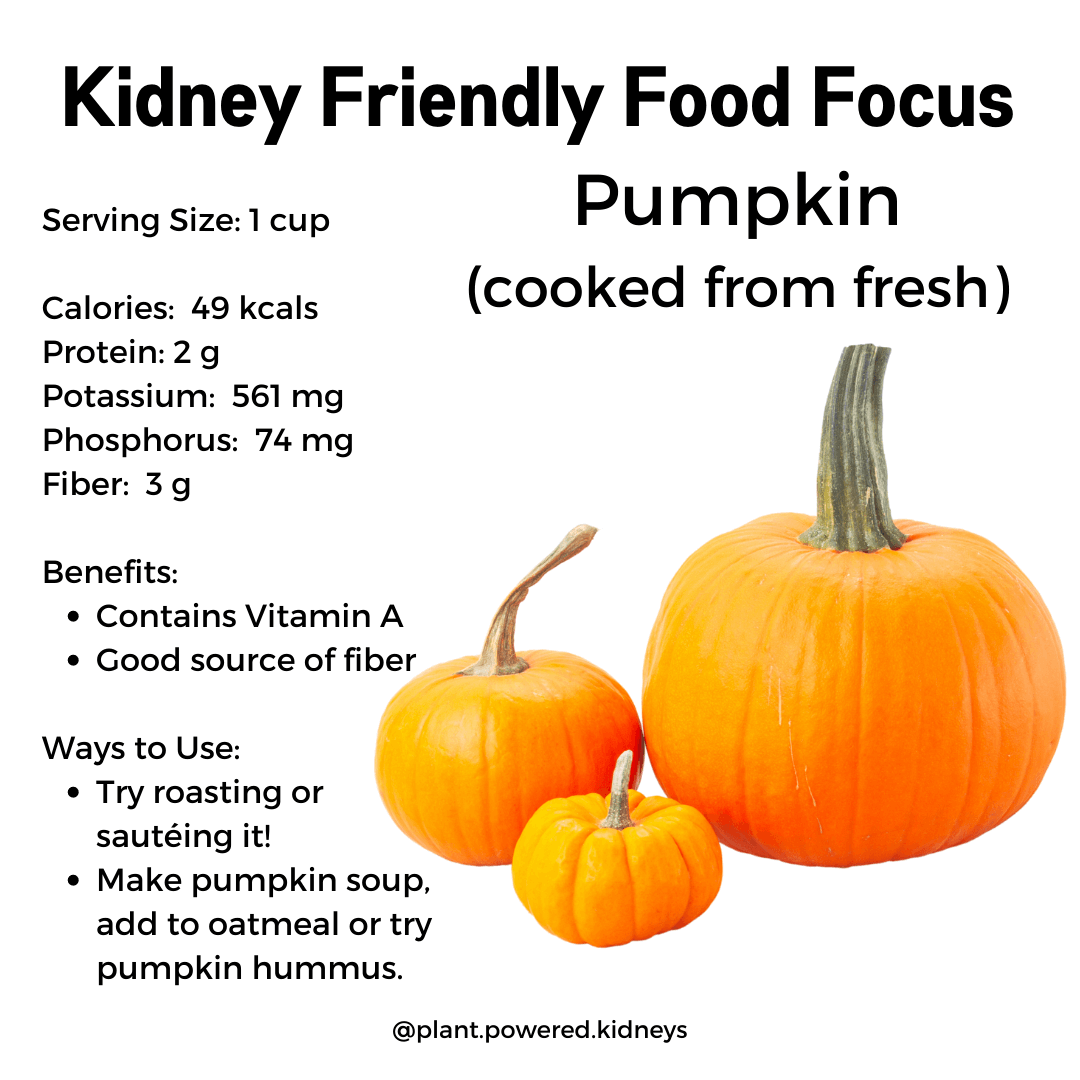 However, canned pumpkin provides 505 mg potassium per cup!
One of the most amazing things is that pumpkin is a great high-fiber food, with approximately 7 grams of fiber per cup. That's more than 20% of the recommended intake!
By following a high-fiber diet, you will likely have healthier bowel movements. A healthy gut with regular bowel movements is something that helps prevent high potassium in the blood.
Pumpkin is traditionally only available fresh during the fall months, hence the pumpkin patches galore that pop up. The canned variety, however, is available year round!
Since pumpkin is considered a high potassium food, is it bad for my kidneys?
While many people need more potassium (the dietary reference intake is 4,700 mg per day), those with late-stages 4-5 chronic kidney disease may need to restrict potassium. This restriction may be anywhere from 2,000 to 4,000 milligrams per day and will be determined by your dietitian.
Recommendation of around 2,000 milligrams per day is generally needed for those with end-stage kidney failure on hemodialysis but can be encouraged for peritoneal dialysis. It is still individualized for each person and it all depends on your lab values and doctor's order.
If your doctor or dietitian has told you to limit potassium, pumpkin may be something you may need to limit.
Tips to include pumpkin in a renal diet
Making pancakes, muffins, or cake? Add one or two tablespoons of canned pumpkin into the mix for the pumpkin flavor. And don't forget the low-potassium pumpkin pie spice blend!

Try pumpkin-spice flavored coffee and creamers (just check for added phosphorus on the label).