Renal Nutrition. Real Solutions.
When it comes to figuring out the best diet for chronic kidney disease, it actually is about figuring out your best diet for your chronic kidney disease.
Because despite what you may have heard, it's not a one-size-fits-all renal diet.
At Plant-Powered Kidneys, our registered renal dietitians address all parts of a healthy renal diet that protects kidneys.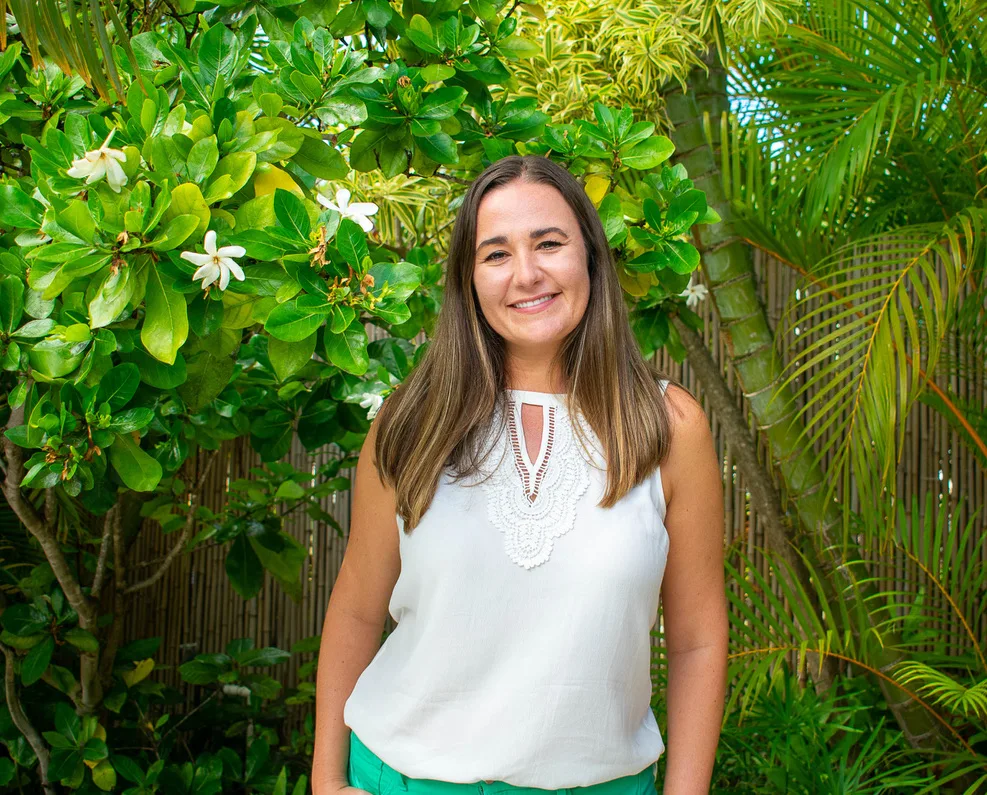 Besides factoring in your cause of kidney disease, stage, and treatment goals, it also has to do with what your body and kidneys are telling you.
Whether you want to;
preserve kidney function
prevent kidney failure
feel better on dialysis
protect a kidney transplant
From our blogs and free guides, recipes, eCookbooks and meal plans, to our signature online course and private counseling with specialized registered dietitians, we have a solution for you.
Our expert renal dietitians are here to support you.
Real Results from Plant-Powered Kidneys Students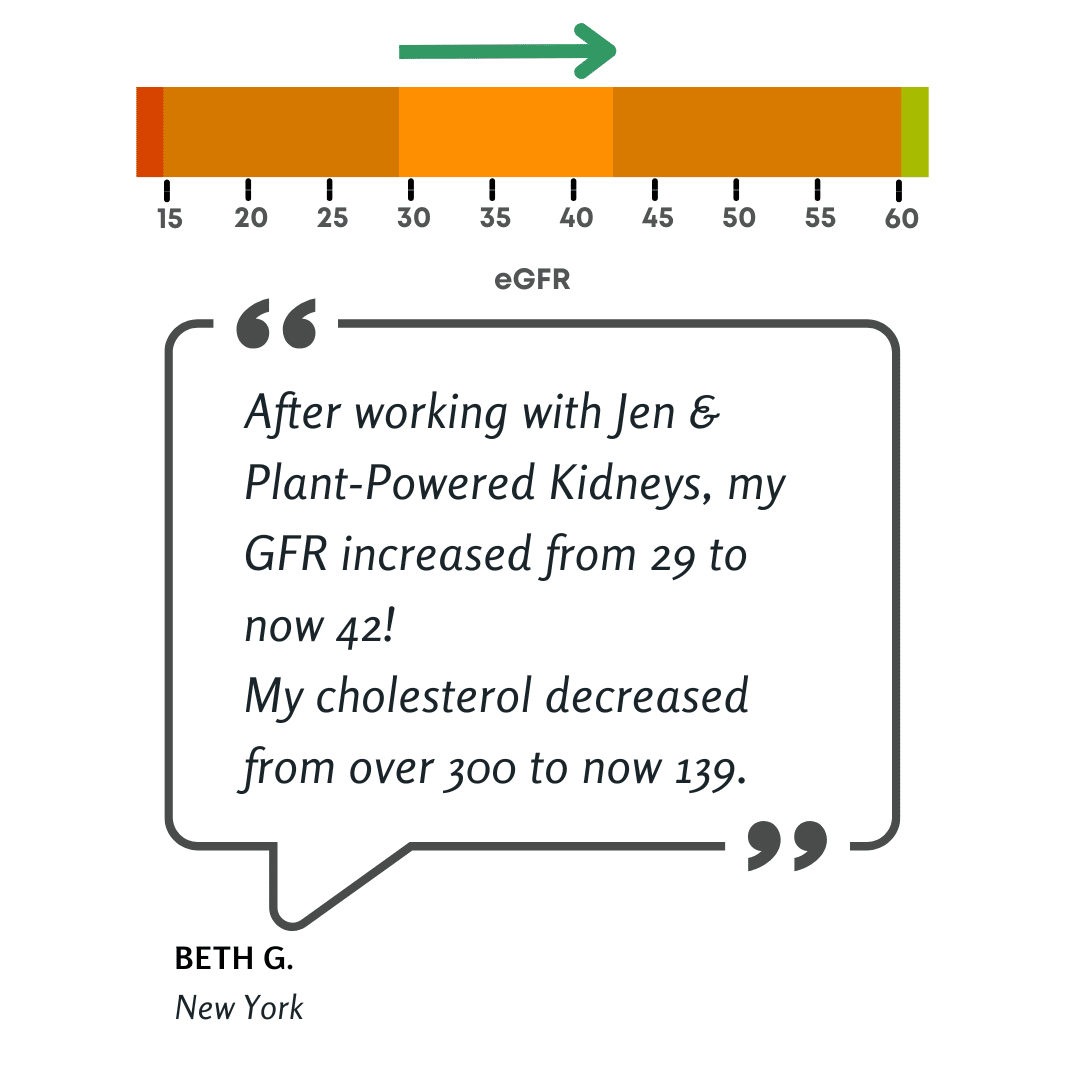 "Jen can give me really good questions to review with my Doctors! It is easy to get her opinion. I also love following her on social media and have learned so much about cooking. Her YouTube videos with DadviceTV are amazing!
"My GFR increased from 29 to 42! My cholesterol decreased from over 300 to now 139. My blood pressure is mostly in the normal range at 115/80."
"If you're on the fence about working with Jen, do it! Make no hesitation, even if insurance does not cover the cost. Do it; invest in your health!" – Beth G., New York
---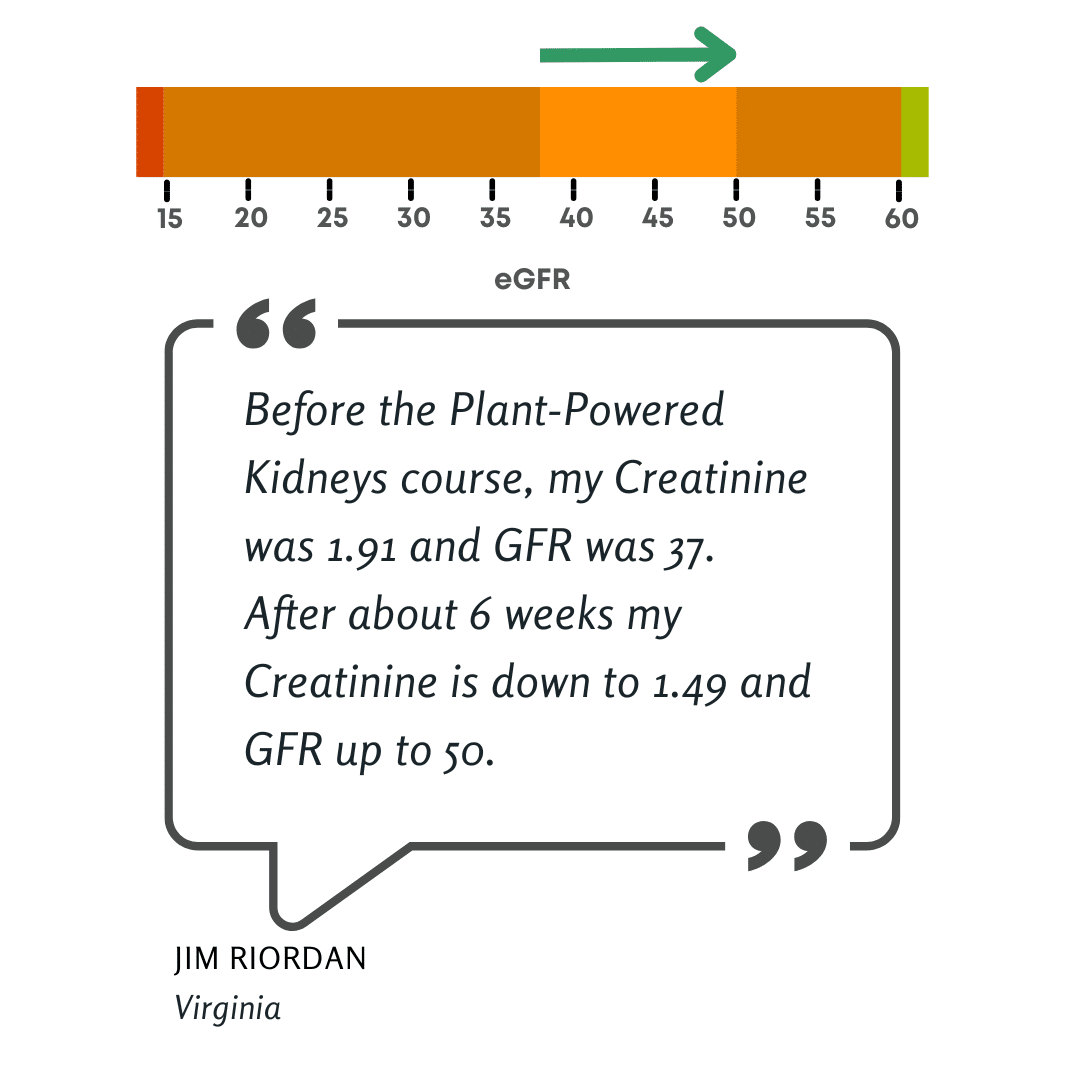 "I was diagnosed with Stage 3B CKD. I spent a lot of time doing internet searches to find information. Most of it was very confusing and a lot was contradictory. I found PPK during one of my searches and decided "what the heck" I'll try it. I am so glad I did.
"The course was GREAT. The videos make it easy to follow and the topics are very well explained making them easy to understand.
"Before starting this course and the plant-based diet it recommends, my creatinine was 1.91 and GFR was 37. After about 6 weeks my creatinine is down to 1.49 and GFR up to 50." – Jim R., Virginia
---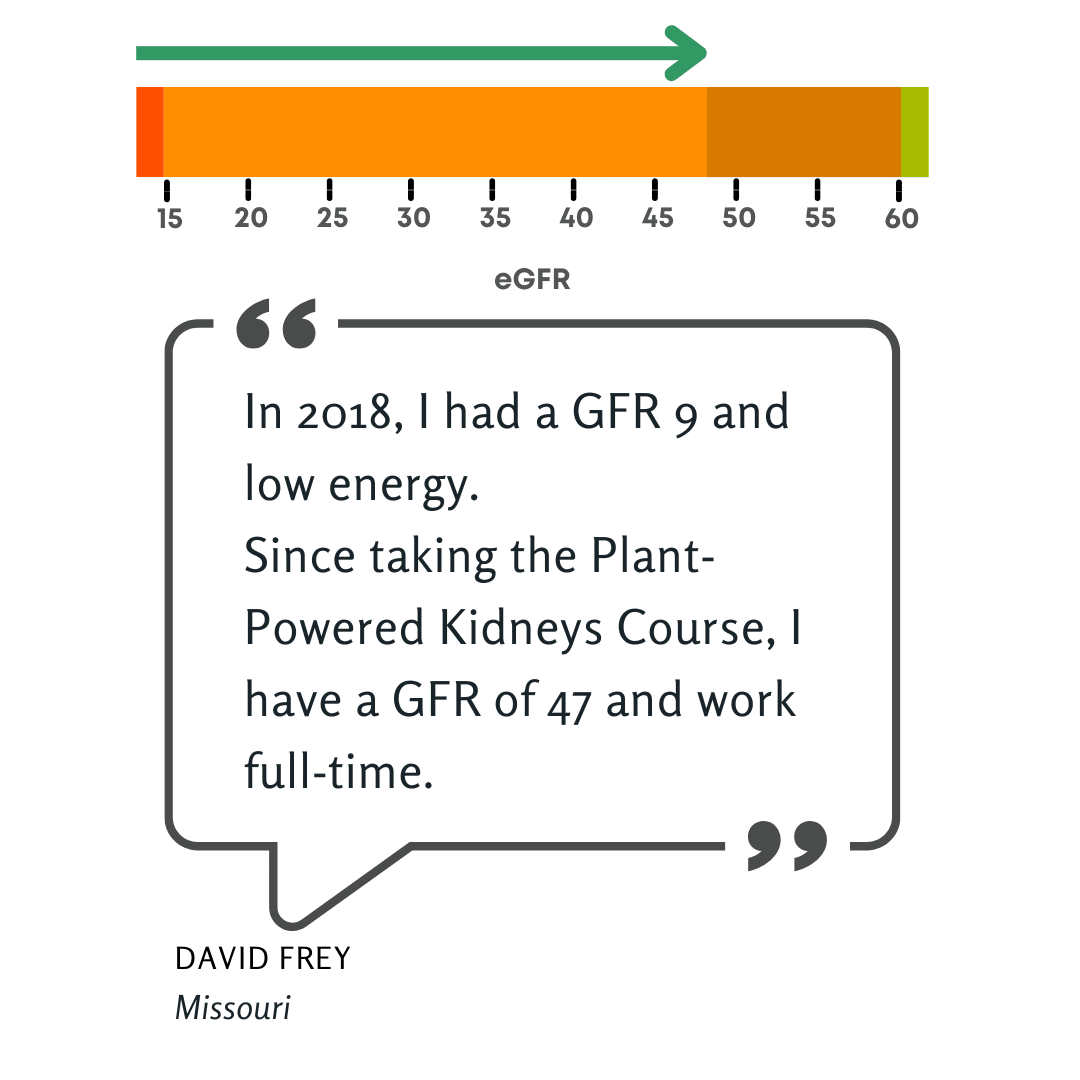 "I started raising my GFR when I listened to Jen on DadviceTV after years of quack YouTube people.
"I was narrowing down what I ate. I realized that I needed to increase the variety of vegetables that I ate.
"The Plant-Powered Kidneys Course showed me what I can eat.
"In 2018, I had a GFR of 9, with low energy. Since taking the PPK Course, I have a GFR of 47 and have the energy to keep working full-time." – David F., Missouri
---
Learn & Work with Us
Join our Plant-Powered Kidneys Course Waitlist
Sign up to learn more about our signature online course – and join when doors open!
---
Popular Articles
Featured in…