Plant-Powered Kidneys Course: Waitlist Open!
Our online course will soon be open for enrollment.
This course is for you if…
You're newly diagnosed with early-stage kidney disease (stages 1-3b).
You feel fine, but are freaking out about this new chronic illness (and what it means for your future)…
You aren't getting guidance from your physician about a renal diet. Just "eat less salt" and "drink more water." 🙄
You want to take action to protect your kidney health by eating the right foods.
If this speaks to you…
Join the PPK Course Waitlist! 👇🏼
Course enrollment will open soon!
Join our waitlist to get exclusive savings!
See What Students Have to Say after Taking the Plant-Powered Kidneys Course…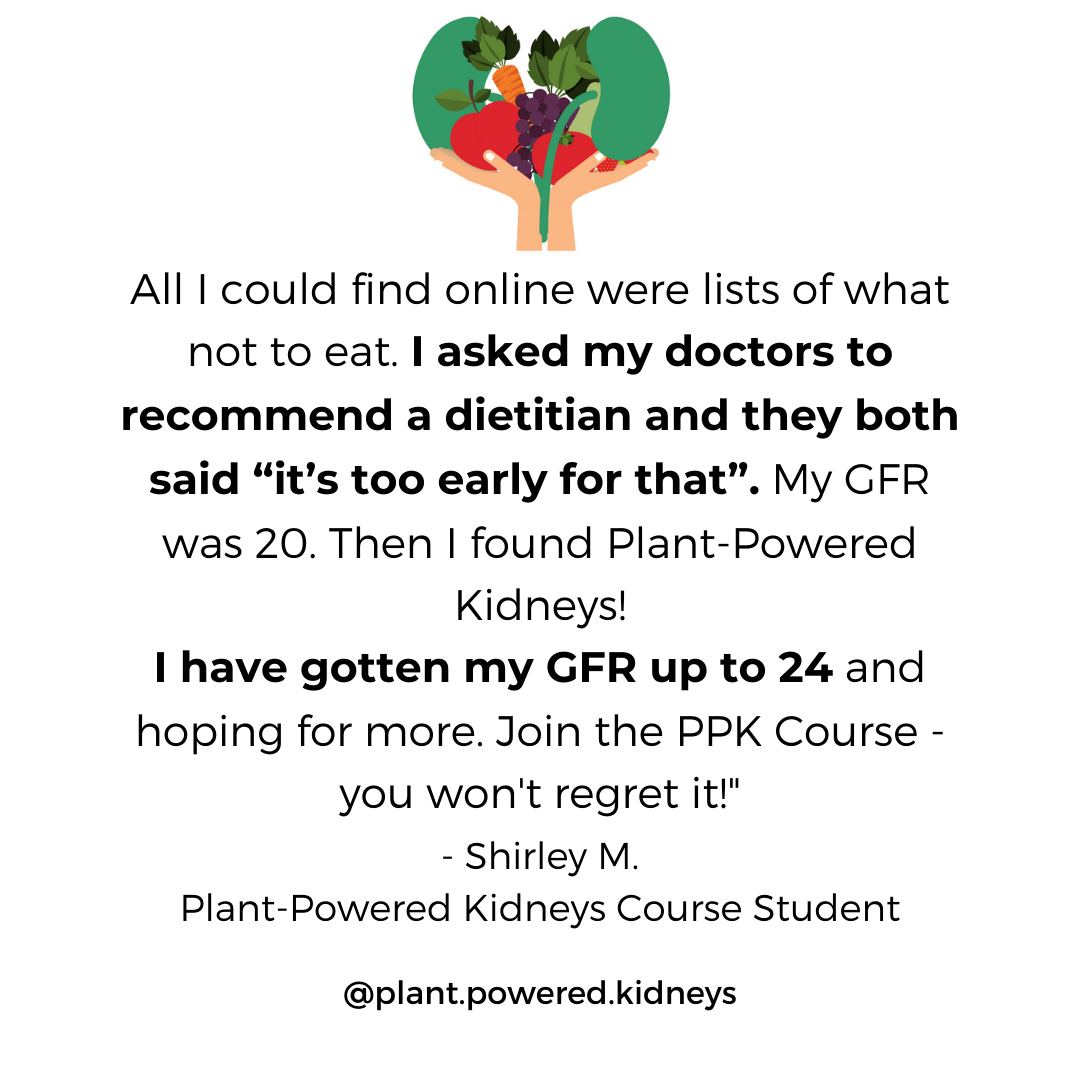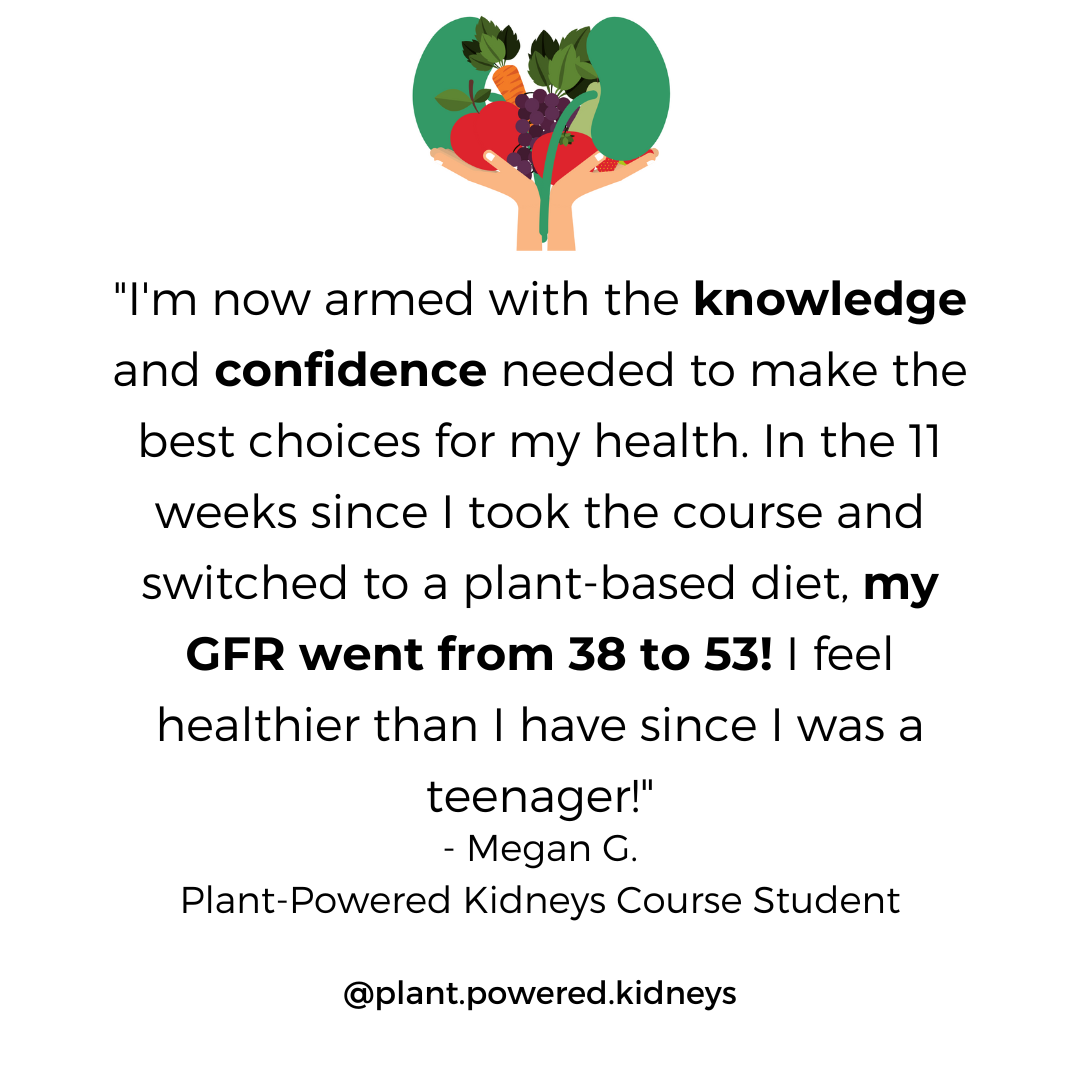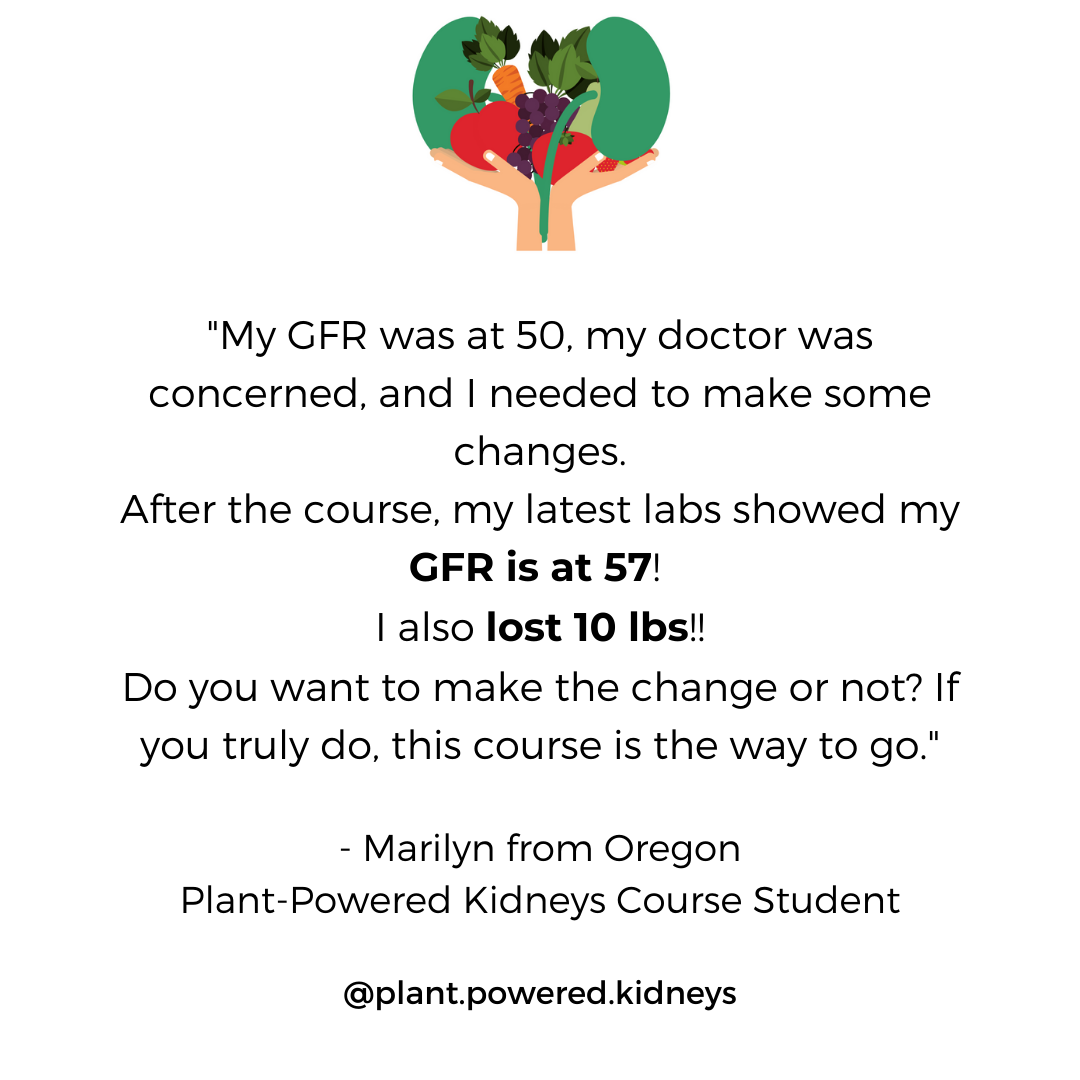 Don't miss out! Get your Name on the Waitlist Now!