The following are true stories, written by real clients of Plant-Powered Kidneys renal dietitians.
---
"It was an absolute pleasure to work with Jen Henandez on my journey to try and manage my CKD with diet. Jen is a modern-day hero as she counsels and advises her clients about what to eat and what to avoid in an attempt to reverse CKD and avoid dialysis. Essentially, she adds years to your life and if you are diligent with your diet and listen to her knowledge and advice you can live a better, healthier life with more energy and feel great!
"Jen is so knowledgeable about nutrition and how it affects our entire body. I was able to go from stage 3 to stage 2 in 3 months' time by using Jen's guidelines. My GFR went from 54 to 70!! I had been in stage 3 for 10 years. She makes learning fun and it's easy to manage meals with her prescription for your individual needs on her meal planning app.
"Another huge accomplishment was to get my digestion working properly again. I had used laxatives for years and now I haven't taken a laxative in the last 6 months of working with Jen. My digestive system is regulated which is a major victory!
"If you have CKD and need a real professional who can help guide you through a new life without having your CKD get progressively worse then I highly recommend you use Jen. I am healthier now than I have been in years and that is all thanks to Jen Hernandez."
– Diana, Florida
---
"With Jen's help, I began to understand how my diet choices affected my labs, and most importantly how I felt. I discovered recipes, meals, and strategies for meal planning that helped me learn that I could still eat delicious meals and enjoy cooking while going plant-based. Jen also helped me to define reachable goals that would help me to achieve my health and life goals, and to have a more positive attitude. I found hope!"
"My eGFR was 15 when I started and was 19 at the conclusion of our working together. My creatinine and BUN levels also decreased.
"The time and financial investment are well worth it.
"Jen is very encouraging and positive. No judgment, just encouragement, and help. She will be a champion in your corner and will offer you the tools and information you need to reach your health goals and feel better!"
– Debby S., Texas
---
"Don't hesitate, just do it. Jen creates peace of mind and hope."
– Charles W., Kansas
---
"My CKD was caused by chemotherapy damage and I lost weight. The plant-based diet and recommended supplements have stabilized my CKD and given me more energy.
My lab numbers kept spiraling downward and my nephrologist kept pushing dialysis.
"Jen provided a comprehensive system of education, meal planning, lab report monitoring and personal support.
"Before working with Jen, I felt lost and afraid of resorting to dialysis. But after working with Jen, I knew I was headed in a positive direction. My CKD has stabilized!
"If you're not sure if you should work with Jen, I say GO FOR IT! Jen has been a Godsend, providing me with professional and compassionate care."
– Candace S., Hawaii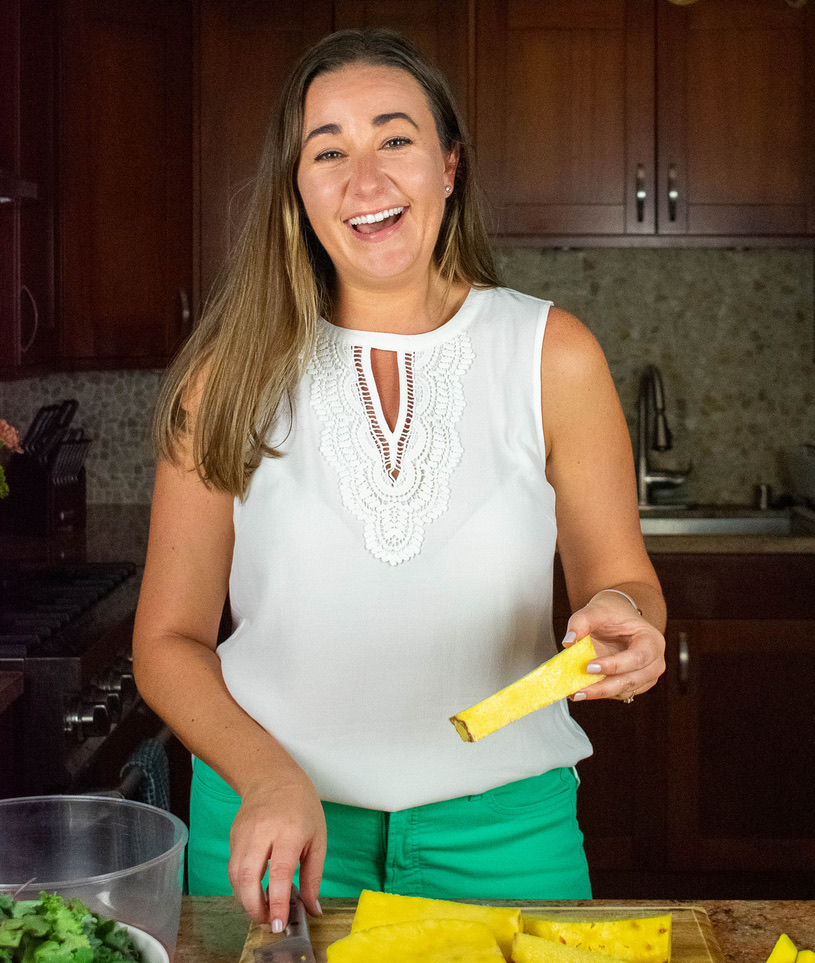 ---
"I was introduced to Jen by watching episodes of DadviceTV. I saw her on a couple of programs, and she continues with her appearances on this wonderful kidney coaching site.
"Jen is obviously well qualified, and is up-to-date in food recommendations. This has opened a window , thus making life with CKD4 much more livable and enjoyable.
"Before working with Jen, I felt 80% in control of diet and lifestyle. After working with Jen, I'm now 95% in control. My eGFR has gone up over 6 points! I've had a significant decrease in creatinine and BUN.
"As a virtual renal dietitian, Jen really excels. I live 6 time zones from where she practices. She provides recaps of our video visits. Her website is great. You know Jen values you as a person."
– Bill H., Virginia
---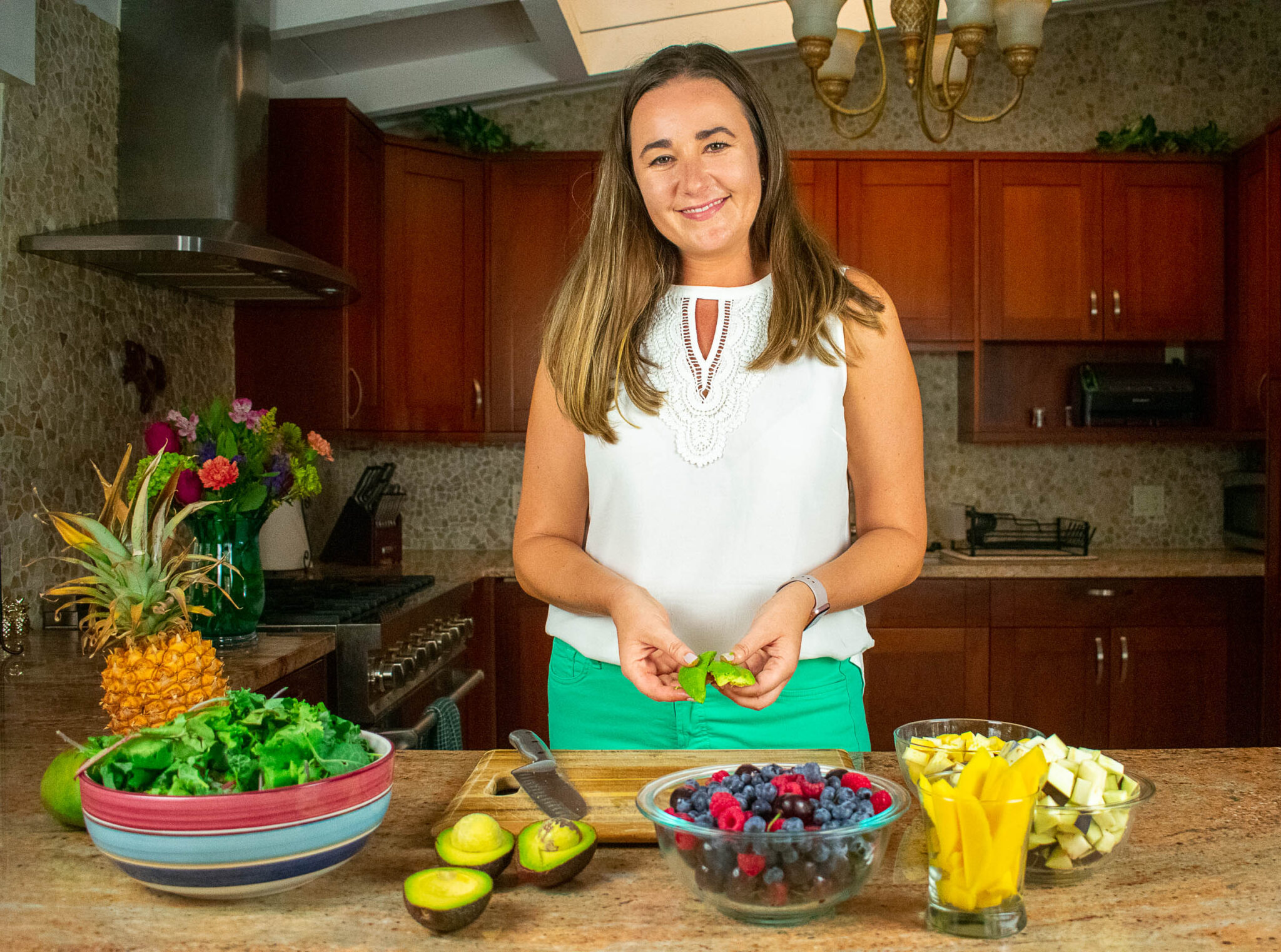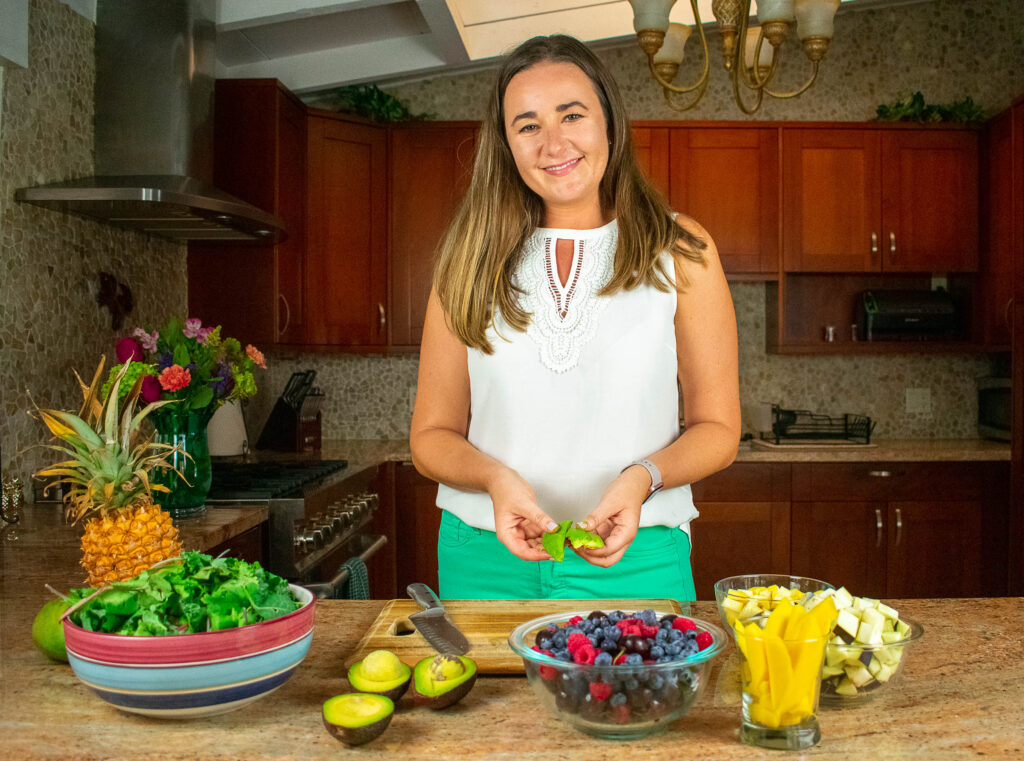 "Even a few years post-transplant, I was watching my creatinine climb. I felt lethargic, struggling, lacking hope, exhausted, depressed, and out of control. I have a history of IgA nephropathy, so I was told it could be that, but there wasn't much I could do. I am a person who likes control, so I wanted to do something. I also was about 125 overweight and wanted assistance losing weight, but in a way that could benefit my body. I couldn't help but feel like I was treating more of the symptoms I was having, than the basic problem. I love to do research but was confused by all the conflicting information, much of it from sources I couldn't verify the veracity of.
"The video chats with Jen were essential. She was able to suggest realistic solutions as I was ready for them, finding ways to integrate improvements into my busy lifestyle. She taught the science behind a plant-based diet and convinced this one-time skeptic that this was the way to go. She was wonderful at laying out doable goals at each session, both food and lifestyle based, to improve my situation in ways I could achieve.
"Jen helped me shift my mindset from one of having to spend extra time on my health, to enjoying the process and wanting to spend the time on my health. The meal plans were extremely useful, not only for strictly following (which I did toward the end) but to understand the types of meals and ingredients to use. And Jen responded promptly to any and all questions and even checked in with me to see how I was doing. She was patient when medical issues interrupted our work, and operated from a perspective of caring, not one of fear that I have encountered other times.
"After working with Jen, I felt energetic, optimistic, confident, and hopeful. I have a zest for life!
"I lost 25 pounds and still going strong, reduced my blood pressure pills from 6 to 2, am now tapering down antidepressants, BUN dropped from 45 to 18, creatinine from 1.6 to 1.1, hemoglobin into normal range at 11.5 from 10.2, all in about a year of working together. And I have the confidence to know how to continue this work, and when I hit a snag, I know Jen will be there for me in the future.
"Working with Jen is not what I expected working with a renal dietician to be like. No relying on one-size-fits-all handouts, or vague recommendations. It's like working with a friend with a lot of knowledge about kidneys and nutrition who truly has your best interest at heart. So often, we are prescribed more and more pills, but diet and lifestyle can have just as much if not more of an impact to boost these treatments, and give you more control over your illness.
"Jen has fundamentally changed my life and my approach to my disease! She has helped me to take responsibility for improving my health and given me hope that I hadn't had in the past. She is patient and understands the mental process u s kidney warriors go through. Every time I eat, I think of my discussions with Jen, and credit her for much-improved lab results, and more importantly, just not feeling like my kidney disease defines me, but rather it's something I have to deal with, but can integrate into a well-rounded joy-filled life!
-Michelle M., Washington D.C.
---
"I have an antibody in my blood called PLA2R+ which is attacking the outside of my kidney, making "holes" form which protein leaks to my urine. As a result, my kidney doctor ordered a rituximab infusion (two l) in Dec/Jan, which I did. My antibody is measured in titles, and having ate a clean diet under Jen's care, and taking this rituximab drug… my a top body titer is down significantly.
"Jen can give me really good questions to review with my Doctors! It is easy to get her opinion! I also love following her on Social Media and have learned so much about cooking! Her YouTube videos with DadviceTV are amazing!
"My PLA2R+is now 1:80, improved from 1:640! While on statin and healthy eating since March. My GFR increased from 29 in Dec 2019 to now 42 as of June 25th! My cholesterol decreased from over 300 to now 139. My blood pressure is mostly in the normal range at 115/80. Luckily my glucose levels have always remained in the normal levels.
"Jen is so awesome to work with, always professional and caring! She reached out to my Dr directly to help clear the supplements (including Renadyl) I take daily!
"If you're on the fence about working with Jen, do it! Make no hesitation, even if insurance does not cover the cost. Do it; invest in your health!"
-Beth Galusha, New York
---
"I found out while I was in the hospital that my kidney function was damaged due to uncontrolled high blood pressure that I was not aware of at the time. My doctors didn't give much nutritional info. All I knew was that my function was down to 10%. I felt helpless, confused, and scared.
"By the grace of God, I found Jen. She taught me so much about food and made being vegan taste good. Trust me, that's amazing coming from a former chick-fil-A-eating carnivore!
"My kidney function has doubled under her care to 18% and climbing in 3 months!
I didn't know how much a virtual renal dietitian could do but I'm glad I made the choice to get one and that I hired the right one, Jen Hernandez. After working with her I felt hopeful, empowered, and optimistic!
I'd overwhelmingly recommend Jen to anyone needing to restore their health. She's very knowledgeable and so easy to work with. Best of all I lost almost 30 Lbs!
-Sandra E., Florida
---
"I found out about my stage 4 CKD and searched for help. I was following the Natural Kidney Journey Diet, but the diet made me exhausted all the time and I was losing too much weight. My husband was so worried so he searched online and found Jen.
"Jen helped me to realize that I did not need such a restrictive diet. She gave lots of great information. The EatLove menus were helpful and most recipes delicious. She tailored the menu to meet my lab needs. Jen provided encouragement to my husband and I along the way.
"I was able to maintain my weight following the menu plan. My labs have improved and now appear to be steady at stage 3b.
"We didn't know what to do, and now we do. Working with Jen has been a pleasure and we are most appreciative.
"If you have CKD find a renal dietitian. I recommend Jen whole-heartedly."
-Barb R., Hawaii
---
"When I came to Jen, I was at a loss for what to eat. I consistently had intense stomach pain.
"What I found helpful while working with Jen was our video chats, discussions around misconceptions, and the amount of nutrients I needed for my level of kidney function.
"Before working with Jen, I had fear and anxiety about eating. But after we worked together, I felt like I had control of my health back. My blood pressure has stabilized!
"Every individual with kidney disease is so unique in their nutritional needs since many of us have more than one issue. There are so many ideas and misconceptions floating around all the forums that everyone with kidney disease should eat a certain way, limit certain foods, take certain supplements, limit exercise and the list goes on.
Jen helped me sort through all the information to come up with a plan that worked for me and my function level. She helped me get over the fear of eating certain foods, and helped me realize the importance of what to eat in order to maintain the healthiest whole body function.
"Working with Jen has helped to alleviate the fear that is associated with kidney disease and has helped me gain back more control of my life in the process."
– Mary S., Arizona
---
"We came to Jen for my husband, desperate to find a source of help in diet to help him in keeping his kidney function. Before working with Jen, I felt so scared and stressed, not sleeping, agonizing over the right diet for my husbands kidney function.
"After working with Jen, I felt so reassured and confident to try the ideas she suggests and finds. Knowing we can reach out to her for answers! Jen responds immediately to questions.
"Jen calms us; me especially! I worry so much and stress about my husband's health. The calm way she guides and suggests foods to enjoy, while still complying with his blood work and keep us living as normally as we can is amazing.
"The menu plans and recipes are so helpful and gives us something new to try- you know will be the right choice with Jen 's guidance. The vitamins and probiotics she recommends are a plus!
"My husband's potassium levels came down. Labs are holding and we are hoping to stay off dialysis for as long as possible!
"It's amazing we are in NJ she's in Hawaii! Knowing Jen's in contact with his doctor and giving us the right and satisfying choices are priceless to our situation. It's so scary to be here in this kidney battle but the sessions with Jen have been invaluable.
We would recommend her service to anyone. Jen's degree of knowledge, friendliness, compassion and true caring are our anchors. Some people are meant to follow a path and Jen has found hers. To be working with her as a client is a true blessing. It makes all the difference to know you've found the right help!
"Do not wait! You can't do this on your own and have safe, good results. Having a professional who understands it all is the RX you need.
"Jen has changed our lives, easing the terrible worry of 'did I do something to harm his kidneys?' It's literally too much for the average person. After working with Jen we are different people, and I honestly do not want to be without her help."
– Dot B., New Jersey
---
"I have stage 4 kidney disease and do not want to go on dialysis. I wanted to change my diet to prevent further damage.
"I wanted to know what I could and couldn't eat. The meal plans were the most important part of the program. The video chats and the ability to text and email Jen were helpful too.
"By changing the way I eat, I lowered my weight by over 30 pounds, increased my GFR from 21 to 26, and my A1c decreased from 8.9% to 6.5%!
"Jen has a passion for sharing her knowledge and is a pleasure to work with. My whole family has learned from her. Talk to a renal dietitian about what kinds of foods to eat for your particular ailment."
– Walter O., Hawaii
---
"I was feeling tired and very unhealthy. I needed to get my blood pressure and weight under control. I was getting frustrated with trying to find snacks and meals that would fit into both a diabetic and kidney disease plan. I was so frustrated that I was skipping meals and snacks.
"One of the most helpful tools was the meal plans. When Jen gave me custom meal plans it was great all I had to do was follow it. I always knew what I was going to make. It also saved me money on groceries.
"Jen's food journals also helped in that I did not have to write anything down. All it took was a quick picture and that was it. And every time I had questions or concerns Jen was there. She is easy to get a hold of and willing to work with you no matter what.
"Your diet is very important and in the long run what you eat today can drastically affect your health tomorrow. Do not do it on your own. You need someone with the knowledge and passion to help you through it because it can get frustrating. The nice thing is you go from thinking there is nothing you can eat to realizing you can eat and all kinds of foods.
"Jen's passion for my health meant a lot. She went above and beyond. You will learn about your diet and kidney disease, have support and gain better health."
– Mary, Arizona
---
"I was 250lbs and unhappy with my weight. My doctor informed me I'm at the stage that I could begin diabetes medication. This all made me very down emotionally. I knew that I generally cooked good meals, but often ate too large portion sizes. I knew something had to change, but didn't know what.
"By making small, realistic and sustainable changes to my diet and habits, I have been able to lose 25lbs and feel a lot happier. Jen didn't tell me to simply cut out anything, or to make a grand adjustment.
"This is what has helped me the most – a plan I can stick to. She also was able to probe, through questioning, what I really like to eat, especially in the mornings. Since I would previously always skip breakfasts, and 'make up for it' by eating much more later in the day. Jen has got me back into having and enjoying a good breakfast, which kick-starts my day.
"Definitely give it a try with Jen. She has really helped me, and contributed to a happier and healthier lifestyle. You don't need to be 'promising' anything to Jen. Only commit to what you think you can achieve."
– Richard H., Hawaii
---
All testimonials are entirely voluntary. Clients are not paid in any manner for their testimonials, recommendations, or referrals.