So many of us enjoy having a small bite to tide us over between meals, or for something to keep from waking up to a rumbly tummy overnight.
But when it comes to managing kidney disease, how do we know what makes a kidney friendly snack?
There may already be factors you need to watch for when it comes to your best kidney friendly diet. So let's talk about some things to look at when it comes to making a snack kidney friendly!
Fiber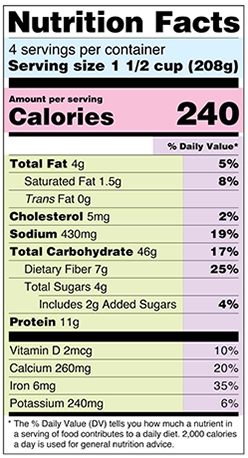 I really can't say this enough. Fiber is so huge for our health, and most of us don't get enough of it.
Fiber helps with blood sugars, blood pressure, and keeping a healthy gut. It can also help in regulating our potassium levels!
The American Heart Association recommends 25 to 30 grams of fiber per day to come from food (read: not supplements). Dividing that across our meals and a snack, we can see it easily split throughout the day!
Breakfast: 8-10 grams
Snack: 5-7 grams
Lunch: 8-10 grams
Dinner: 8-10 grams
Snack: 5-7 grams
This is a simple way of breaking down how fiber could be divided across the day without feeling overwhelming! It's also important to note that our body does best when we spread the fiber across the day and not lump it into one large meal. That can be a lot of bathroom trips, or in some cases, fewer!
Sources of fiber in a kidney friendly diet
There are different kinds of fiber, both of which can help and be a part of a kidney friendly diet.
Soluble fiber is a type of fiber that is found in fruits (like berries, apples), grains (like oatmeal) and legumes (beans). This fiber helps slow down blood sugar absorption to prevent spikes, and keep you full for longer as it absorbs water as it travels through your digestive system.
Insoluble fiber is something that helps with creating the "bulk" of your stool. It is not absorbed into the body and helps in collecting wastes and bringing it out of your system through regular bowel movements. It's found in the skins of fruits as well as whole grains like oatmeal.
Both of these fibers are very helpful and can be included in a kidney friendly diet. Most importantly here, though, is that we talk about including them in your snacks!
Since a snack is meant to help keep you full until your next meal, it only makes sense to be sure to include fiber with it!
Other things to consider with your kidney friendly snack
Potassium
While not everyone needs to restrict potassium, it's good practice if you have CKD to understand how much potassium you're having. I think Cronometer is a great tool to use to track your daily potassium (and fiber, and other nutrients) based on the foods you're eating. (You can use my affiliate link here to save 10% – check my affiliate statement to learn about my affiliate policy.)
Your potassium needs will vary, and to know specifics it's important you work with a renal dietitian privately. But here are some tips for potential ranges.
For a snack, starting as low as 200-250mg for a snack can be a way to control your potassium level. Again, this is just a starting point. If you do not need to limit your potassium, it may be unlimited or you may even have a goal amount to hit with your meals.
Phosphorus
This should go without saying by now (I've told you a lot about how important it is to watch for phosphorus), but it is even more important in snacks!
Many of us go for packaged foods for a quick bite between meals. This is where we need to be careful about phosphorus additives. Check the ingredients list to look for any ingredients that include P-H-O-S in their ingredients. This may look like;
tricalcium phosphate
phosphoric acid
monocalcium phosphate
sodium calcium polyphosphate
You get the idea. All of these are absorbed 90-100% into the bloodstream and can significantly impact your bone and heart health over time.
Sodium
Just like many need to limit potassium, it's very common to need to limit sodium in a kidney friendly diet. And with many snack-y foods often comes more processed options…which generally increases sodium.
For snacks, I recommend sticking to low-sodium options. Look for less than 5% of the daily value (DV) for a serving.
Six Tasty Snack Ideas for Kidney Disease
Rice Cake… with toppings
Rice cakes used to be a huge "diet" food back in the day, and they're making a comeback! Now we don't see rice cakes as a diet food, but a great alternative to other salty-crunchy snacks.
Try a brown rice rice cake (no added salt would be awesome) topped with some nutrient-rich foods like;
peanut or almond butter
hummus
cream cheese or vegan cream cheese
guacamole
And then you've gotta add some more flavor and textures! I love adding strawberries, chia or hemp seeds, slivered almonds, shredded carrots,.. you get the idea. 😉
Yogurt parfait
Yogurt can satisfy that cold, creamy need we get in the evenings. I love that Silk Coconutmilk yogurt has no added PHOSphates. Not just a plain ol' yogurt – dress it up!
Add in 1/2 to 1 cup of berries (fresh or frozen work!), a teaspoon of chia seeds, maybe a sprinkling of toasted coconut flakes. More textures make it more enjoyable. Ever try freeze-dried fruits?
Frozen fruit pops
In need of a satisfying treat that will help beat the heat? Try a fruit popsicle! I personally love Outshine's fruit pops. So satisfying. You could also easily make your own versions at home with a popsicle mold and your fave smoothie recipe.
Be sure to keep potassium and fluids in mind when it comes to enjoying popsicles!
Hummus and veggie plate
Talk about fiber! By switching up from chips and salsa, you're going to get so much more fiber in your belly with a delicious hummus plate!
Make it fun and enjoyable by cutting up veggies into "chip" shapes and add some surprising spices to your hummus. Personally, I'm a huge fan of chipotle hummus, cumin hummus, and of course, garlic hummus (which is basically
Are you in our Plant Powered Kidneys Facebook group? I've done a cooking demo there about making hummus that you can watch whenever!
Homemade Trail Mix
Why homemade? So you can customize it to your nutritional needs! Trail mix can be high in sodium and added sugars – both not great things for kidney health. Plus with the main components often being nuts, it can be high in potassium (and in some cases phosphorus).
Try making your own with some Rice Chex, freeze-dried fruit like strawberries, some of your favorite nuts. Need a sweeter part? Instead of chocolate or candies, how about Honey Nut Cheerios or sweetened Chex? Sweetened cereals will provide that sweet crunch and also more volume to your snack.
Chia Pudding
Another alternative to yogurt is chia pudding! Easy to make, creamy and totally customizable. All you need is;
2 Tablespoons chia seeds
1/2 cup milk
sweetener of choice (or skip if milk is sweetened)
1/2 cup fruit of choice
Mix all together and let sit for at least 30 minutes (overnight is ideal) and enjoy! Chia seeds have plenty of fiber, and the added fruit will make it even more enjoyable and let you try different flavors!
Notice what these ideas all have in common?
Each of these ideas incorporates either a fruit or vegetable! This is a cornerstone of a true plant based diet, even with kidney disease.
Need to limit potassium? Focus on options that are lower in potassium. But it doesn't mean you should be cutting out fruits and veggies entirely!
Summary
Snacks should serve a purpose in your day and diet. They're not to let us mindlessly munch on packaged products. It's to fuel our bodies and give ourselves a boost of energy to continue our day, or carry us through the night.
By having some great go-to snacks available in your kitchen, you'll doing yourself – and your kidneys – a huge favor!