Kidney patients often have to watch what they eat in order to manage their condition. This can be difficult, as many of the foods that we love are not good for our kidneys. Cereal is a breakfast favorite for many people, but it can be tricky to find good options for those with kidney problems. In this blog post, we will discuss how to find the best cereal for kidney disease. We will cover both cold cereal and hot cereal, and list different categories of cereal so that you can easily find the perfect option for you.
*This article contains affiliate links in which we may earn a small percentage of sales at no expense to you. We only ever provide affiliate links for products that we truly believe in and recommend for both myself and kidney warriors. Thank you for your support.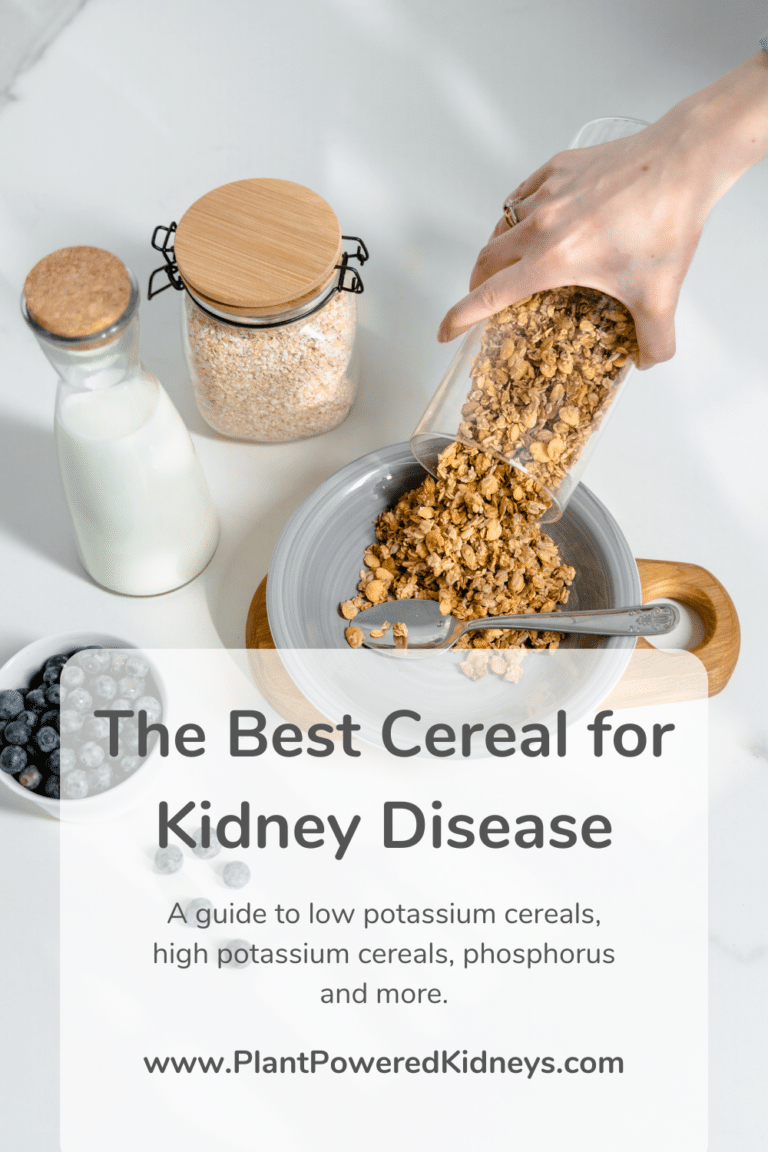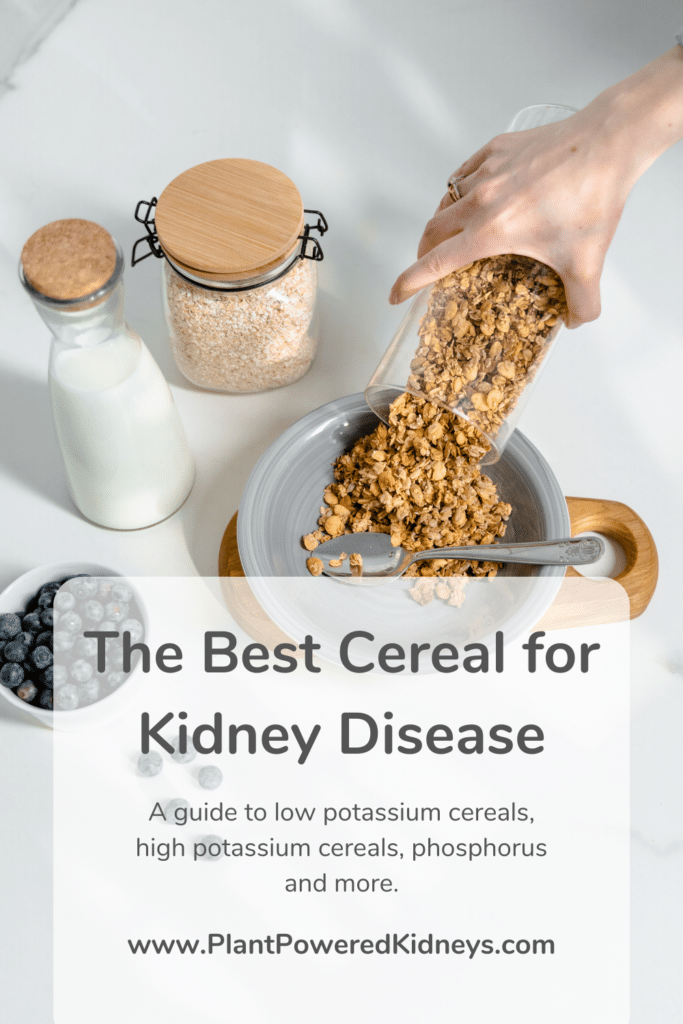 How to Choose a Kidney-Friendly Cereal
When it comes to finding a great cereal for kidney patients, there are several nutrients to consider.
Here is a breakdown of what to focus on when looking at the nutrition facts label and ingredients list.
Serving Size
Be sure to look at the serving size on the label. The serving size of cereal can range anywhere from 1/3 cup to over 1 cup of cereal.
Therefore, eating frequent or larger portions will multiply the potassium content of the cereal. This can make a low potassium cereal turn quickly into a high potassium cereal.
Carbohydrates
Cereal is considered a carbohydrate source as the main ingredients are whole grains. It's important to consider the types of carbohydrates in cereal as they can make for a better or worse cereal option.
Fiber
Fiber is considered a carbohydrate. It is found under the Total Carbohydrate section of the nutrition facts label.
Choose a cereal that has at least 3 grams (g) of fiber per serving.
Whole grain cereals will often provide this much fiber because of the grain itself. Some cereals will add fiber to boost the fiber content.
Added Sugars
However, less is more when it comes to added sugars. Added sugars provide extra carbohydrates and calories, without providing nutrients or benefits.
Added sugars are not kidney-friendly, but may not be completely avoidable.
Limit to 12 grams added sugar per serving.
Potassium
While this article will cover both low potassium cereal and high potassium cereal, it's important to know the ranges when looking at the two.
A low potassium cereal should have less than 200 milligrams (mg) potassium per serving.
A high potassium cereal will have more than 200 mg potassium per serving.
Whether or not a person needs to follow a low potassium diet is up to their healthcare team. Therefore, speak with your dietitian to find out what your potassium needs are.
Phosphorus
People with kidney disease often need to watch their phosphorus intake as well.
This is because high levels of phosphorus can be harmful to the kidneys.
If you are looking for a low phosphorus cereal, there are several great options to choose from.
The cereals listed in this article for low potassium also have a low phosphorus content.
Whole grains are a source of phosphorus. However, the naturally occurring phosphorus is not well absorbed.
This is why whole grain cereals make excellent cereal for kidney patients.
Phosphorus Additives
The most important thing to look at when choosing a low phosphorus cereal is to avoid phosphorus additives.
This means avoiding cereal that has any ingredient with the letters PHOS. Some examples include
Ferric orthoPHOSphate
Sodium tripolyPHOSphate
Potassium pyroPHOSphate
By avoiding ingredients like these, it's more likely the cereal will be low in phosphorus.
Many fortified cereal options include phosphate additives. A common example of this is Cheerios cereal, which includes 250 milligrams of potassium and 10%DV of phosphorus.
Baking soda is also a hidden source of phosphorus.
Corn Chex, for example, does not list phosphate additives but does list baking soda. It also includes phosphorus on the nutrition facts.
Sodium
Many people need to follow a low sodium diet. Another thing to look at when choosing a cereal is the amount of sodium.
A low sodium cereal should have less than 140 milligrams (mg) of sodium per serving.
A food is considered high in sodium when it has more than 20%DV (460 mg) of sodium per serving.
Sodium in cereal can range from very low to very high amounts. Check the label for sodium while you're also looking at phosphorus and potassium in cereal.
Labels (and ingredients) can change
The following cereals listed were reviewed by a renal dietitian and approved at the time of this article publication.
However, companies can change ingredients and nutritional content without warning.
It's very important to routinely check cereal labels and nutrition facts.
Hot Cereal for Kidney Patients
If you are looking for a hot cereal option, there are several great low potassium and low phosphorus options to choose from.
Some examples include:
These cereals typically have a potassium content of less than 200 mg per serving and phosphorus content of less than 100 mg per serving.
Additionally, many of these cereals can also be made into a low protein breakfast by swapping out cow's milk for a plant-based milk substitute instead.
Hot Cereal for Kidney Patients to Avoid
One of the most popular hot cereals many think is the best cereal for kidney disease is also one that should be avoided.
Cream of Wheat is a hot cereal made from the whole grain farina. It's also a fortified cereal.
It's labeled as an excellent source of iron. This is because the cereal has ferric orthoPHOSphate added.
As mentioned above, this is phosphate and is generally advised to be avoided when possible.
An easy swap is Bob's Red Mill 10 Grain Hot Cereal. It does not have additives. It is also a low potassium cereal.
Cold Cereal for Kidney Patients
If you are looking for a cold cereal option, there are several great very low, and low potassium options to choose from.
Very Low Potassium Cereal
Many people with kidney disease need to limit potassium in their diet. Potassium is found in a wide variety of foods, including grains.
It is uncommon that someone would need to keep their potassium intake severely low. However, by choosing a very low potassium cereal, one can add higher potassium toppings.
Examples of very low potassium cereal include
Many very low potassium cereal options will also be lower in fiber. For this reason, it is best to only limit to this category when advised to cut further back on potassium.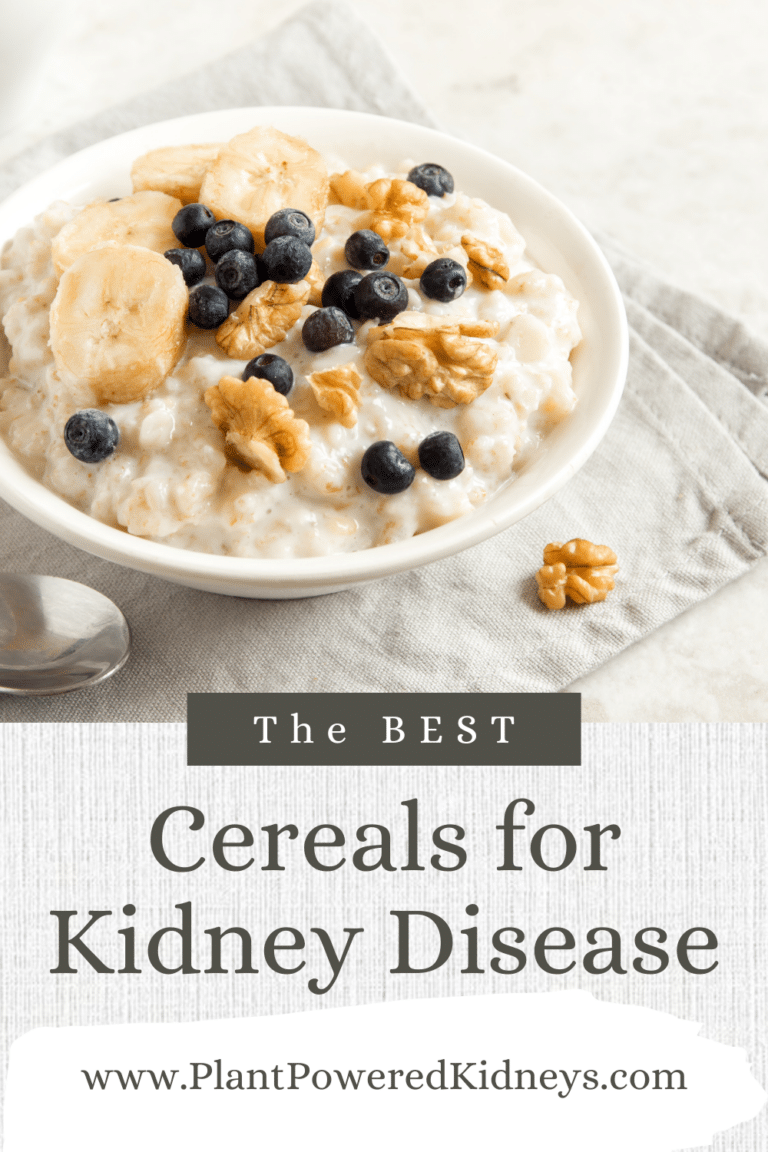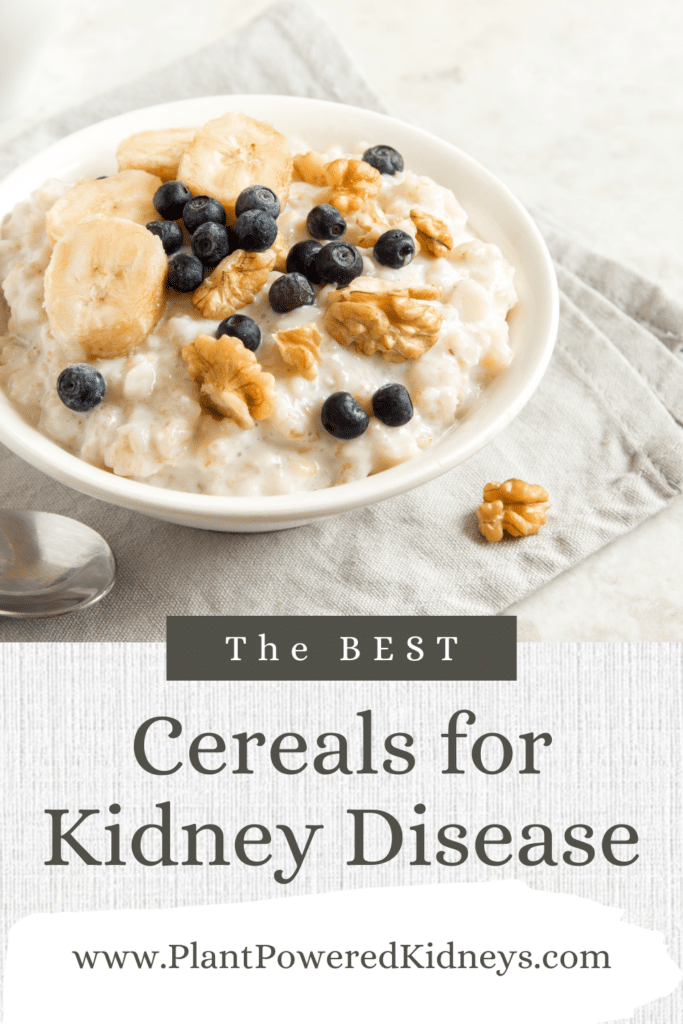 Low Potassium Cereal
This is why it is important to choose low potassium cereal. To pick a cereal that is low in potassium, look for one that has no more than 200 milligrams (mg) of potassium per serving.
There are plenty of great options to choose from.
Some of our favorite low potassium cereal options include:
Life Original
Life Vanilla
Life Chocolate
Special K Blueberry with Lemon Clusters
Great Grains Cranberry Almond Crunch
Great Grains Crunch Pecan
Grape-Nuts Flakes
Cascadian Farm Ancient Grains Granola
All of these cereals have a potassium content of less than 200 mg or 5% DV (daily value) per serving.
Daily Value of potassium is 4,700 milligrams for adults. Therefore, a 5% DV would be approximately 235 milligrams potassium (5% of 4,700).
High Potassium Cereal
If you are not limited by potassium, there are also some high potassium cereals that can be a good option.
In fact, using a high potassium cereal can be the best cereal for kidney disease because potassium protects kidney health.
High potassium cereal options will have more than 200mg of potassium per serving. The potassium in cereal will also increase significantly if using high potassium milk, such as cow's milk.
Some examples include:
Raisin Bran
Grape-Nuts
Kashi Go Lean
Shredded Wheat Original
Bran Flakes
Great Grains Banana Nut Crunch
Great Grains Raisins, Dates & Pecans
Cereal for Dialysis Patients
People on dialysis generally require more protein. For this reason, a cereal that is higher in protein can be a great option.
There are often still potassium and phosphorus restrictions for dialysis. So choosing a low potassium cereal that has no additives is a great way to pick a cereal.
There are many high-protein, low potassium cereal options available on the market.
Some examples include:
All of these cereal options are additive-free and have at least 5 grams of protein and less than 200 milligrams of potassium per serving.
The low potassium cereal category above can also fit dialysis patients. However, it will be important to add a good source of protein to make it fit dialysis nutrition needs.
Gluten-Free Cereal
In some cases, gluten-free low potassium cereal may be needed.
Whether it's a gluten allergy, gluten intolerance, or gluten sensitivity related or not to kidney disease, here are some gluten-free and low potassium cereal options.
Bob's Red Mill Brown Rice Hot Cereal* (Organic Creamy or Regular)
Barbara's Puffins Honey Rice Cereal
Barbara's Puffins Multigrain Cereal
Rice Chex
Cinnamon Chex
Apple Cinnamon Chex
Blueberry Chex
Cascadian Farm Honey Vanilla Crunch
Making a Kidney-Friendly Breakfast Cereal
There are many different ways to enjoy cereal as a kidney-friendly breakfast.
Some ideas include:
Mix low potassium cereal with unsweetened almond milk or ready-to-drink coconut milk.
Add fresh fruit such as raspberries, blueberries, or strawberries.
Using low-fat yogurt as a base instead of milk.
Choose a high-protein cereal and add soy milk or yogurt for extra protein.
Add cereal to a smoothie (it sounds crazy, but adding old-fashioned oats can add a delicious twist, plus fiber and healthy carbohydrates. Or add a small amount of cereal on top for a crunchy addition. Don't knock it til you've tried it.)
Finding your best cereal for kidney disease
There are so many different cereal options to choose from, whether shopping online or in the grocery store. To find the best cereal for kidney disease, one must determine what is important with their own kidney health first.
Choose a cereal that is low in sugar, a good source of fiber, and has the right protein amount. Some examples include old-fashioned or steel-cut oats, puffed corn or rice, bran or corn flakes, just to name a few.
Add fruit, and in some cases protein, to help make cereal an excellent meal for the renal diet.
There are endless possibilities when it comes to creating a delicious, kidney-friendly breakfast with cereal. Try out some of your own combinations and find what works best for you.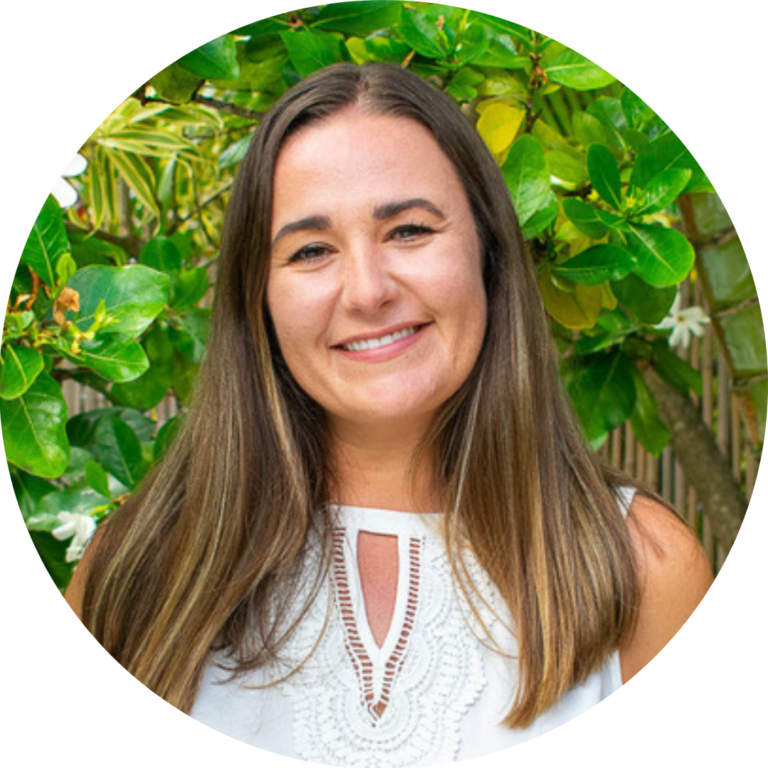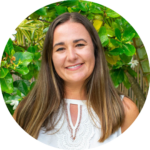 Jen Hernandez is a registered dietitian and board-certified specialist in renal nutrition. She has nearly a decade of experience with kidney disease patients in all stages - from stage 1 through kidney transplant. Jen writes on the blog of Plant-Powered Kidneys to help reach and teach more kidney patients about how they can enjoy more foods in a plant-based diet while protecting kidney health.