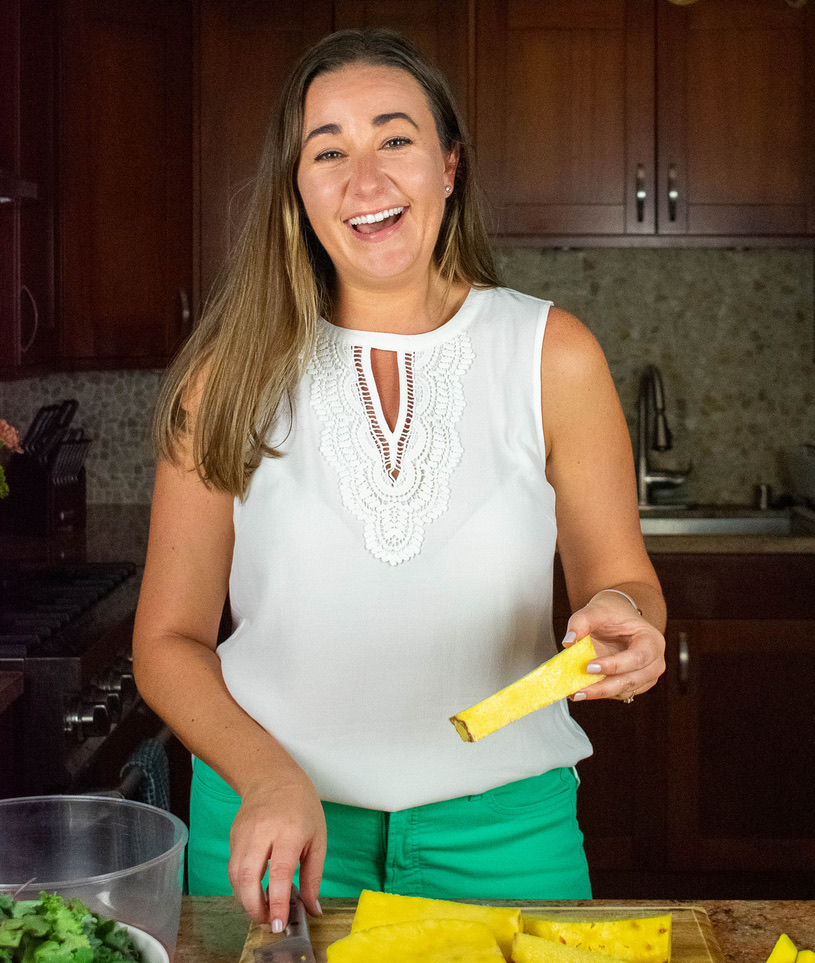 Hi there! I'm Jen Hernandez, founder of Plant-Powered Kidneys! I'm a registered dietitian, board-certified in renal nutrition.
…but you might also call me a kidney patient's nutrition guru.
I help people who want to feel more confident that their renal diet is truly protecting their kidneys but fear that they're not focused on the right things, or causing harm within realizing it.
I train, motivate, and support them so that they can feel more energized and empowered with their best renal diet plan.
My absolute favorite part of PPK is hosting our signature Plant-Powered Kidneys Course.
After years of working with hundreds of kidney warriors, I see that the renal diet can seem scary, overwhelming, and often times conflicting. But it doesn't have to be!
I believe that plant-based kidney warriors will change the world. That's why I hope you stick around and learn more from Plant-Powered Kidneys!
Jen's Education and Professional Experience
Jen Hernandez received her Bachelor of Science in Nutritional Sciences from the University of Arizona. She later completed her dietetic internship and graduate certificate of Dietetic Internship from Iowa State University and became a registered dietitian in 2013.
After becoming a registered dietitian, Jen worked in hospital and long-term care settings before falling in love with helping people on dialysis with end-stage kidney failure. Jen has worked for both DaVita and Fresenius dialysis clinics in Texas, California, and Hawaii.
She also worked on the preventive side by organizing and managing community public kidney screenings through the National Kidney Foundation. There, she helped people in earlier stages of CKD make healthy changes to prevent kidney failure and dialysis.
She passed a second dietetic exam to become a board-certified renal dietitian under the Commission on Dietetic Registration (CDR).
After her years of experience in all stages of CKD, Jen founded Plant-Powered Kidneys to help more people across the world keep their kidney function. She sees clients privately as well as hosts live events on social media like Facebook and Instagram, and in the Plant-Powered Kidneys course.
And on a slightly more personal note…
Jen currently lives in Kentucky with her husband. They enjoy road trips where they can to explore more of the country and visit friends and family.
Jen comes from a big family (oldest of 4!) and values quality family time. They spend a lot of time together playing board games like Catan and card games like Hearts and Pinochle. Her mornings have to start with a good cup of coffee and walk outside.