While every Registered Dietitian has certain requirements to become an RD, the path is always different. So here is some insight into my not-so-normal path.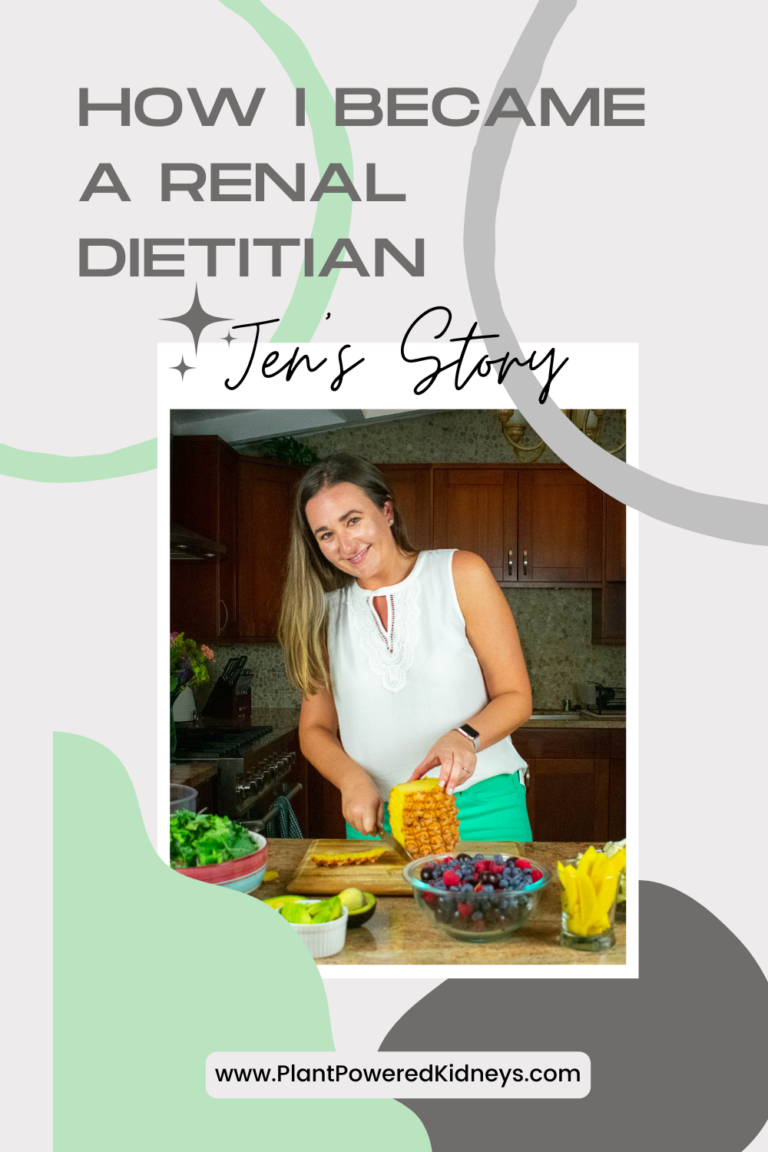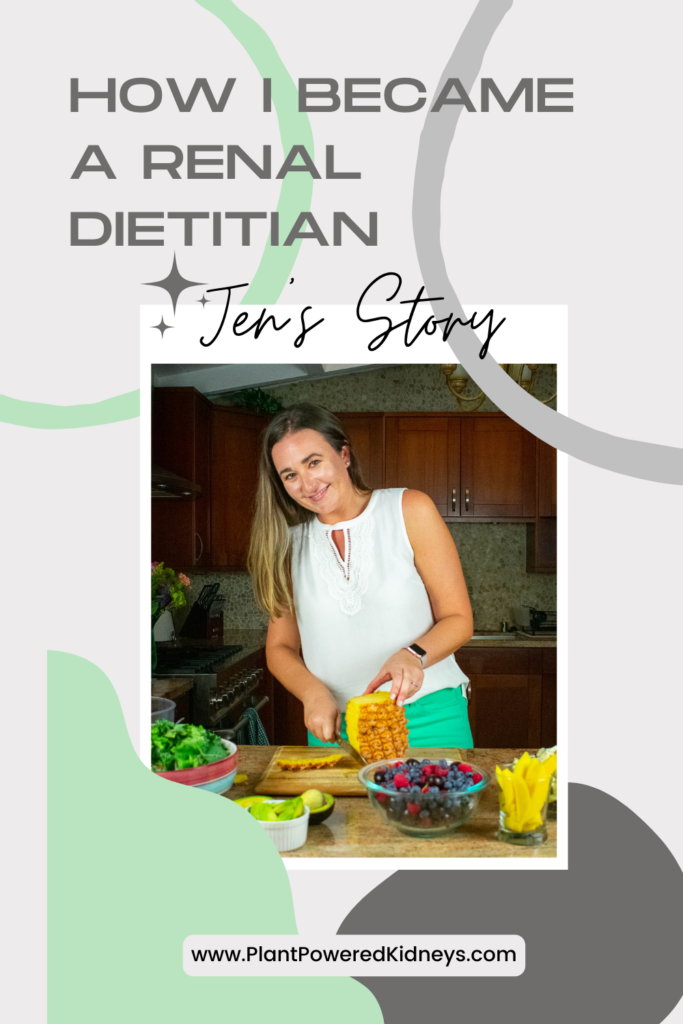 What Started My Interest in Nutrition
At first, I didn't even think of nutrition.
When I started my college career, I worked as a physical therapy technician. I wanted to help people with exercise and pain management.
But one day, while working with one of the physical therapists, he said, "you know, if this guy ate healthily and didn't have all this extra weight on him, he probably wouldn't have needed this double knee replacement."
That really spoke to me. He was right – to help people, I needed to help them before they got to this point. The next day at school, I declared my major in Nutritional Sciences.
I knew I needed to start getting my feet wet in the nutritional world. So, I took a job as an eating disorder technician at an inpatient rehab facility.
Working as an Eating Disorder Tech
Being an Eating Disorder Technician was one of the most interesting ways to get into dietetics.
As a tech, I was responsible for documenting how patients made their plates, how much they ate, and other behavioral observations made before, during, and after the meals. I also held the weigh-in sessions – an unforgettable experience.
If you are a dietetic/nutrition student and need a part-time job, I highly encourage you to look into ED tech work. Not many get the opportunity.
The RDs I worked with were so supportive of my education and career advancement. They let me sit in on group sessions, individual sessions (with permission from the patient, of course), and even team meetings where I was truly treated as an equal.
And then, into the real world.
After graduating, I moved to Texas. I eventually got a job with WIC (Women Infant and Children – a government nutrition support program) as a Nutritionist.
I was able to manage a clinic and see high-risk infants, women, and children. Another great experience available to me before becoming an RD.
Distance Dietetic Internship
With my resume beefed up, I applied for an internship with Iowa State's Distance Internship Program. I worked with the local AND board to network for preceptors – something I had to do on my own with a distance program. It was actually required in my application!
Having to do my own internship planning and preparation was a great way for me to network in the local dietitian pool and develop my self-promotion skills.
I cannot say enough good things about Iowa State's Dietetic Internship Program. I had practice exams, a huge network of fellow interns across the country, and still some autonomy and flexibility within my own internship track.
They even gave me community nutrition credit for my work at WIC! Score!!
For those looking into internships, consider the distance programs. They provide an incredible opportunity.
I felt I learned more in this atmosphere than I could with a traditional internship. The preparation they gave me combined with the autonomy in the program is what helped me pass the exam on the first try. Seriously – don't discount a distance program.
Becoming a Dietitian
I landed my first nutrition job before I passed my exam! What a confidence booster! Once I passed, they promoted me from "Nutritionist" to "Registered Dietitian" – something RDs can understand as an amazing career milestone.
I became a well-prepared, well-connected Registered Dietitian.
In this job, I worked in a long-term care area for the elderly, where I got to learn more about multiple health conditions, food service, and working with an IDT (interdisciplinary team).
It was a great role, but not the typical hospital role that most dietitians start in. It was great for me!
Everyone has a different journey.
Mine has been an incredible gift filled with experiences and amazing people.
Since then, I've worked in a hospital, multiple dialysis clinics, and now in the community setting helping those with chronic kidney disease. It's incredibly rewarding and something that inspires me to always learn more and help the CKD community.
Becoming a Renal Dietitian
Once entrenched in the kidney world, with years of dialysis and CKD experience, I decided to prove to myself that I was indeed an expert.
I submitted my application to take the dietitian exam for a renal nutrition specialty. Once approved, I sat for the exam – and passed!
I became Jen Hernandez, RDN, CSR, LDN.
Adding those three letters to my title was a very proud moment. And it has helped me continue to dive deeper into the CKD world to help others.
Since then, I have built Plant-Powered Kidneys for what it is today. I continue to spread our message on Facebook and Instagram. I continue to advocate for more dietitians to practice and explore the world that is renal nutrition.
This is a passion I have found that feeds my soul in so many ways.
I hope this gives some of you an idea of an alternate way to become an RD. And if you're here to learn more about CKD, I hope a little more of my story helps us connect.
And to all of our students, clients, followers, and colleagues: Thank you so much for allowing PPK and myself to be a part of your renal world. It is incredibly humbling and such an honor to be a part of your story.